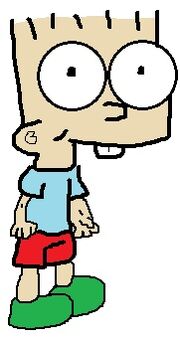 Titchy Tim was first introduced living in care with Hans Del Bar, but has long since moved in with the Dogsons, he now goes to pre-school with Baby Dogson and Birthday Dogson.
His name is a parody of Tiny Tim from the book A Christmas Carol.
He and Simon are the only main characters with real names. Tim remains the only human main character, however.